I just want to put a little hat on this baby bok.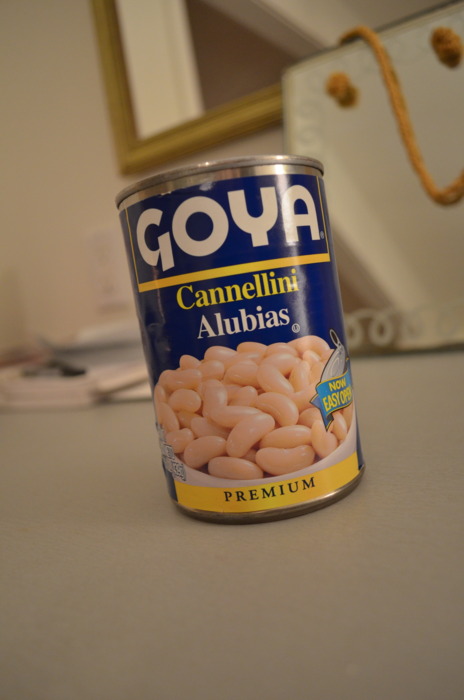 I was this close to using white beans…
when this happened (and I couldn't find my can opener).
So I turned to the black bean.
Found me one of these guys.
Tore off 3 cloves' clothes.
Little splash in the pan to get beans n' garlic excited.
Babies in the pan + garlic.
My friend and yours… or maybe more my friend…
2 tsp of the hot stuff + 2 tsp stock + a little salt & pepps = the kick I need.
Striped bass (caught by my dad!).
Give it a coat, it's cold out.
Splash of olive oil, almost done…