I don't feel bad posting a recipe for matzo balls mid-Passover week because if you're anything like me, you crave them year round. And since I failed to make enough to hit that sweet ratio of broth to ball in my mom's pot of chicken soup last night, I'm now tempted to hit the drawing board again this weekend. While matzo balls are rarely tampered with, because let's face it, they're old-world and perfect, there is one recipe I know of from an Orthodox Jewish kosher cookbook writer named Susie Fishbein who dabbles with a tricolor version – a green matzo ball made with pureed spinach, a yellow one made with turmeric, and a red one made with tomato paste – and really I just hope I'm never at the Seder where this soup gets ladled. I know it must be temping to fiddle with the matzo ball as the ingredients are bland and few, and so many of us enjoy the search to reinvent traditions, but I do feel strongly on leaving the matzo ball alone. A good matzo ball has everything to do with a good broth, so maybe fiddle with that instead?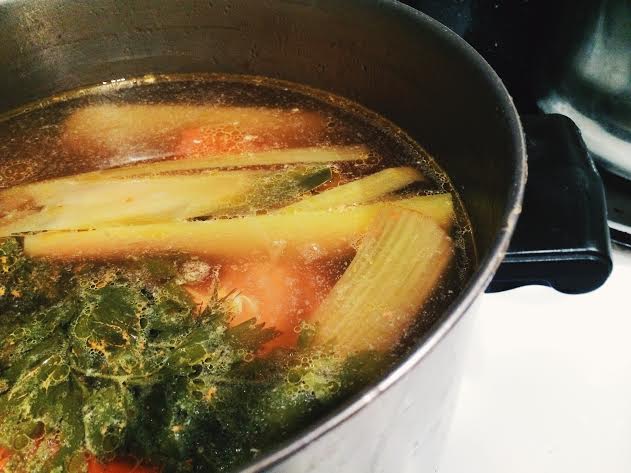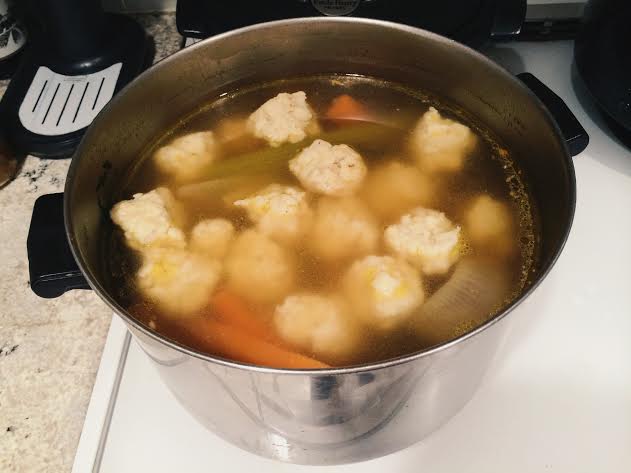 Ingredients:
(Makes around 15 balls)
1 cup matzo meal
4 eggs
4 tbsp. any kind of fat
4 tbsp. seltzer
a good shake of salt and pepper
Method:
Combine all of the ingredients in a bowl.
Refrigerate for 30 minutes.
Bring a pot of water to a boil.
Wet your hands & start rolling balls, but don't handle them too much.
Drop them in one at a time.
Cook them covered for 30 or so minutes.
Plop them into your favorite broth-y soup.